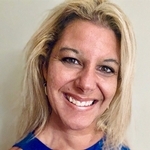 256-757-1918
256-757-7790 fax
256-226-2517 cell phone

kelly@marmac.us
1687 Highway 72
Killen AL, 35645
Receive Email Alerts from Me
Kelly Adams originally from Tampa, Florida and raised in Middle Tennessee has been an active member of her real community for more than twelve years now, and is so excited to be turning that community focus towards real estate. With a passion for service in the North Alabama area, Kelly Adams is ready to help with your home buying and selling needs. As a proud member of the MarMac family, Kelly Adams carries the values of hard work, integrity and outstanding client service into everything she does.  
Kelly Adams college education includes business education and management from Middle Tennessee State University. Real Estate Workshops and classes at Cumberland University and recently The Real Estate School in Birmingham. Kelly Adams educational and professional experience in the healthcare industry, property management, Restaurant Management, Marketing, and Real Estate gives her an well-rounded advantage to connecting and communicating with variety of clients. 
When Kelly Adams isn't making home ownership dreams come true for her clients, she enjoys spending time as a freelance designer with a focus on design editing and photography.  Kelly  Adams serves as a Court Appointed Advocate for neglected and abused children with a national nonprofit organization. She enjoys outreach and connecting to the community. Kelly Adams lives in Killen with her husband who is an Alabama native and her two dogs.  She lives for adventure and loves to travel!